Transitions in Ministry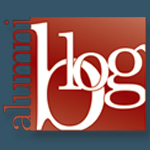 Hey! We all need ideas to keep our ministries fresh, relevant, and effective. Have you found some great ways to reach people for Jesus? Let's talk about events or ongoing activities you're involved in to impact people with the Gospel . . . inside or outside the local church . . . outreach ideas to touch lives . . . exciting ways to minister to children and youth . . . plus some great reads to build your library.

denise says . . .

Use props. Visual aids are great for teaching people of any age, but they're really important when you're ministering to kids. Props help little ones to stay focused during the lesson, and help them see and understand an abstract concept you may be teaching. One way to make inexpensive hand props is to buy large, shaped notepads from a school supply store or your local Christian bookstore. (Shapes such as Noah's Ark, clouds, and rainbows are examples of what you can find.) Laminate the pages, and they're ready for repeated use! Use the Internet to find resources. Do a search for "children's Bible lessons" to see what's out there. RHEMA Bible Church currently uses the new VeggieTales® preschool curriculum (see veggiegear.com). It's inexpensive and comes with lots of useful tools like movie clips, crafts, games, nametags, and take-home papers. For elementary ages, try the KIDMO video curriculum (available at kidmo.com). This curriculum is a great, high-tech tool if you're short on volunteers, because it only takes one person to use the video lessons. Another good resource is Sermons 4 Kids at sermons4kids.com—a great place to find easy-to-use object lessons.

about . . . Denise Burns is Director of the Children's Ministry at RHEMA Bible Church.

brent says . . .

Get teens involved in outreach. We have a Saturday Outreach." Every third Saturday, we take a group of youth to the local children's hospital. We meet first at the church to pray over some "Faith Friends" beanie babies (they can serve as prayer cloths). Then we go to the hospital, and split the teens into pairs (usually with a leader). They go from room to room, praying for the patients and their families– whatever people need. Every second or fourth Saturday, we take a group of teens on a nursing home outreach, much the same as we reach out to the kids in the hospital. We take a variety of items to give to the nursing home residents. For instance, in February, we took candy hearts and little bears. We visit with the residents and minister to them.

about . . . Brent Bailey is the Senior High Youth Minister at RHEMA Bible Church.

paul ruzinsky ('87, '88) says . . .

Work Together With Your City. I don't believe that God wants anyone in my city to go to hell, and I believe He's placed me here to see that they get saved. The local church should be a vital part of the community. One idea we had was to call the fire department and ask them, "What equipment do you need that isn't in your budget?" They needed a thermal imaging camera that cost $10,000. We advertised in the community that we were going to hold a service to help our firemen. We took an offering and more than $10,000 actually came in. We held a banquet for the local firemen to honor them and presented them with the camera. It really had an impact for God on our community.

about . . . Paul Ruzinsky pastors Resurrection Life Church in Newaygo, Michigan. 

gary hayhurst ('76) says . . .

Combine Medicine and the Word of God. Our congregation has been reaching out by teaming with local doctors to host a free, faith-based medical clinic for uninsured people in our area. We minister the first and third Thursday of each month. All the local doctors volunteer on a rotating basis and our church supplies about 100–150 volunteers. We offer free health care from 5:00 p.m. to 9:00 p.m. and feed everyone who comes, both the needy and the volunteers. A local area minister gives a short devotional each time. We've been able to help a lot of people.

about . . . Gary Hayhurst and his wife, Debbie, pastor Faith Christian Family Church in Eureka Springs, Arkansas.
chris musgrove ('84, '85) says . . .

Feed the Hungry. When someone gave our ministry a big commercial cooker last summer, we saw an opportunity to serve the victims of Hurricane Katrina in the Biloxi, Mississippi, area. We sent a team to cook tons of donated chicken, and most of the team remained to help local ministries. In the picture of the team, I am second from the left, and next to me on the right is Briston Barker ('97, '98), our follow-up coordinator.

about . . . Chris Musgrove is the founder and director of Future Now Ministries, based in Valdosta, Georgia, a high school assembly program that utilizes state-of-the-art technology to reach teens.

paul ruzinsky ('87, '88) says . . .
Rally the Community. Our goal was to make our church a household name in the community. We raised money for the police department, we helped the city buy a clock for the town, and we rallied people around the Hurricane Katrina relief effort. I built a custom chopper (motorcycle) that we donated to raffle off and rallied the community to donate other things to the raffle. We raised $150,000 from our little town to help hurricane victims.
larry bjorklund ('88, '89) says . . .

No Families Without Food. We've been reaching out to feed 300+ families a month from our We Care grocery store. More than 8% of households in Missouri suffer from food insecurity. We distribute an average of 5,500 pounds of food per week to the elderly, disabled, single parents, unemployed, and those with emergency needs. If they need it, we pray with them and minister to them before they leave. It's our goal that no child or family in the four-state area go without food.

about . . . Larry Bjorkland and his wife, Judy, pastor Abundant Life Christian Center in Joplin, Missouri. www.abundantlifejoplin.com

mike warrell ('02, '04) says . . .

Help the Homeless. We have a "Sack Lunch" outreach, in which we put together 150 to 200 sack lunches and go downtown to distribute them to the homeless. We give them bottled water and just sit down and talk to them. If we need to pray for them, we do. Someone almost always gets saved. We go a couple times a month to stay in touch with them.

about . . . Mike Warrell is outreach director at In Him Community Church for Pastors David and Sophia Vasquez ('99, '00) in Avondale, Arizona (a suburb of Phoenix). www.newlifeinhim.org
anthony wright ('01, '02) says . . .

We Paid Electric Bills. At Christmas time, our 125-member congregation raised $10,000 to give to a local ministry that pays the electric bills of struggling families in our town. We were able to help these families focus on Christmas, without the burden of paying their electric bill or the fear of having their electricity turned off. We wanted to help people in a tangible way.

about . . . Anthony and Lisa Wright pastor Faith in the Word Church in Seymour, Tennessee. www.faithintheword.com
paul ruzinsky ('87, '89) says . . .

Elephant Rides! One of the largest events our church does is "The Halloween Extreme." We set up games and food, and a man in town who has a trained elephant gives rides. We're in a town of about 1,600 and this past Halloween, over 3,000 people attended. Every year, we try to do it a little bit bigger and a little bit better to bless the community.