Andrew & Aida Weaver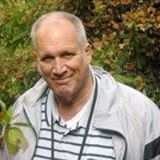 MEXICO
In May of 1994, Andrew Weaver arrived in Mexico to start his career in prison ministry. He lived in Monterrey for eight years and then moved to Aguascalientes (in central Mexico) where he continues his prison ministry. He is the founder and director of a prison ministry called "Rescatados para Cristo" (Rescued for Christ). He ministers by teaching the Bible and in song (using Mexican style music) in the two Aguascalientes prisons. He has been an active member of the Aguascalientes Evangelical Ministerial Alliance since May of 2003. A number of pastors from this and other ministerial alliances have ministered in the prisons with him on a weekly basis.
According to prison officials in Aguascalientes, about 70% of the men in prison are there because of substance abuse. Because of this, Brother Andy is now working closely with a Christian drug and alcohol rehab center. Andy has a Bible study for the men in the men's shelter there every week. He has also been in charge of the preaching in the church sanctuary of this rehab center on Thursday nights and usually preaches once or twice a month in the Sunday services there. He urges the prisoners very strongly to attend the church of this drug and alcohol rehab center when they are released from prison, because this church understands the problems of these men much better than a normal church would.
Website: http://awcharro.wix.com/prisonministrymexico
For a one-time gift:

To set up recurring gifts, please email PartnerService@rhema.org with "Recurring Donation Request" in the subject line and they will assist you.
8/2020