Ted & Flor Russell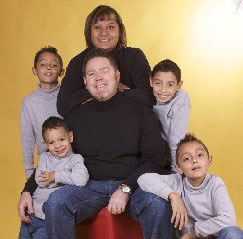 MEXICO
Comunidad LINK
Ted & Flor's current role as co-founders of Comunidad LINK (LINK Community Church) is to help their senior pastors develop the foundations of the church as they relate to the various systems and ministries as well as leadership development.
They also continue to focus on propagating a passion for outreach and world missions by providing opportunities for involvement in short-term mission trips, mobilizations, social action, and other events intended to demonstrate God's love towards a dying world and inject passion into those around them.
As part of their vision, they are also committed to raise up church planters and help plant similar churches in Mexico and Latin America.
Email:tedflor@gmail.com
Visit us at www.facebook.com\tedflor