Jan Wright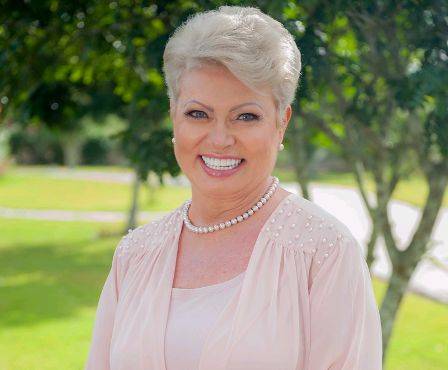 BRAZIL
Ministerio Verbo da Vida
My husband, Harold L. 'Bud" Wright and I, Janace S. "Mama Jan" Wright have been in Brazil over 30 years when he went home to be with the Lord on November 7, 2013. The Lord had told my husband in October 1980 "I want you to go to two years to Kenneth Hagin's Rhema Bible Training Center and then take My Word to My people in Brazil and set them free!" So we did and He has continually been setting His people free since August 1983. Today (October 2014) we have 214 churches last time that we took count and 69 Rhema Brazils inside of Brazil. We supervise 6 international Rhemas in Angola, Japan, Portugual, Argentina, Chile and Bolivia.
Bud had already turned over the ministry over to Luis Augusto Emery "Guto" da Silveireira, who has been his faithful "Timothy" for 22 years, saying that Guto is now the Apostle of our ministry. I remained the vice-president putting Guto in as the president. It has been a smooth transition and the ministry continues on even stronger than ever for the ministerssense a responsibility now to do their part to take this message to all of Brazil and the nations. The Lord said I would have 20 more years to do what He has called me to do in these last days. So we look forward to our future here in Brazil. Even though Bud is definitely missed, his influence will remain with us forever.
Many thousands have been saved, baptized in the Holy Spirit with many healings and miracles taking place in their midst. Only the Lord could use a truck driver and a banker from Alabama to unite a multitude of Brazililans to reach the nations!
Email: janwright@verbodavida.org.br
Visit us at www.rhema.org.br