Health and Fitness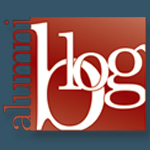 The Alumni Blog . . . RHEMA Alumni sharing what works, reaching the world with the message of faith!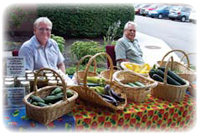 Mark Rasey ('86, '87) says . . .
Utilize your members' resources. Every spring, to raise funds for the children's ministry, we have a "Veggie Stand" before and after services in the church parking lot. We ask church members with gardens to plant a little extra. People bring in their extra produce before service, and we clean it up and basket it for presentation.
We don't charge anything; we just take donations. Every season, we make $1,200–2,000 in profit.

About . . . Mark Rasey is children's pastor at Leavittsburg Church of God in Leavittsburg, Ohio. www.LeavittsburgChurchofGod.com
Erich Engler ('96, '97) says . . .
Utilize the Internet. We believe we heard from the Lord to start an Internet church, so we started one in German-speaking Europe. Our physical church has only 150 adults, but counting the Internet church, we are the biggest church in Europe. People know us as the "Family and Internet Church." We send out CDs at no charge, and we have free messages available for download. For over three years, we've averaged between 30,000 and 40,000 monthly downloads of our messages. Our offerings have greatly increased with people giving online, and most importantly, we receive testimonies and salvation reports daily.

About . . . Erich and his wife, Susanne, pastor Family Church in Rapperswil, Switzerland. www.InternetKirche.com
Tim Kutz ('85, '86) says . . .
Minister to marriages. We wanted to strengthen the marriages in our church, so we invested in some videos by Mark Gungor called Laugh Your Way to a Better Marriage (a great series!). We met four weeks in a row and made it a fellowship time, too, by having a potluck each night. It was a great time to build relationships between married couples within the church, as well as to help marriages.

About . . . Tim and his wife, Peggy ('96, '97), pastor Victory Church in Bartlesville, Oklahoma. E-mail: Revkutz@sbcglobal.net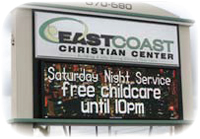 David Ellis ('80, '81) says . . .
Be a blessing to parents. We watch kids for free one Saturday night a month so parents can have a "date night." Parents must attend our Saturday evening church service (from 5:30 to 6:45), and then they can leave and come back for their children at 10:00 p.m. Some of our children's volunteers work just for the church service, and others stay the whole evening. We pay the workers that stay through the "date night." We send out mailers to area neighborhoods to advertise the
event, and our church's video sign is seen by thousands of people. We've seen more people coming to our church as a result.

About . . . David is the executive pastor at East Coast Christian Center, Merritt Island, Florida. www.eccc.us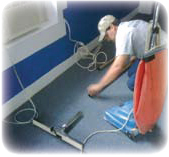 Marcus Avalos ('91, '92) says . . .
Try a makeover. We gave a complete bedroom makeover to a boy we didn't know! We went to a school and asked several teachers who was doing well but had some needs, and one fifth-grader's name was mentioned several times. We decided to give him a fresh, new environment by redecorating his room. It took a couple thousand dollars and a lot of effort from the community, but with our team of volunteers we got it finished in a weekend. We didn't plan for it to be publicized, but it went all over our local news. We hope to do about six more of these this year. We want to invest in our future generations and tell our community's youth that we
believe in them!

About . . . Marcus and his wife, Natalie ('91, '92), pastor Crossroads Church in Seguin, Texas. www.crossroadsc.com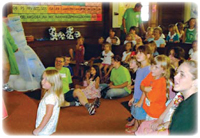 Richard Fitzgerald ('86, '87) says . . .
Draw kids to church. We hold periodic movie nights for kids, showing an old or new family movie. We decorate the church with the theme of the movie and give the kids a themed snack. Halfway through, we take a bathroom break and do an activity that uses the movie to share an aspect of the Gospel. We also end with something that ties the movie into the Gospel. In our town of 1,600 we will often have 40 elementary children, most of whom do not attend any church. They get a taste of the love of God and the news of Jesus on their level, and they find out that church is a good place to be. One child said, "My parents don't like church much, but Jesus found a way for me to come anyway."

About . . . Richard pastors Wellsville United Methodist Church in Wellsville, Kansas. www.umc.org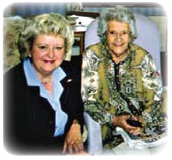 David & Brenda Daw (both '88, '89) say . . .
Get seniors saved. One of our outreaches that has really taken off is to senior citizens. We visit residential care homes, going in and talking with the residents—
especially those who don't have regular visitors. We ask if there is anything they would like prayer for, and if they have received Jesus before. In the last five years
we have seen 600 decisions for Christ, many just before they go into eternity. It is rewarding beyond belief, and it meets a vital need in our community.
About . . . David and Brenda pastor Living Faith Fellowship in Southport, England. www.livingfaith.co.uk

Tommy FiGart ('87, '88) says . . .
Motivate your members to invite others. We implemented an outreach program called "5 for 3 to 1" (5-4-3-2-1). We aim for at least five unchurched (or searching) families in each age group to attend our Sunday morning service for three consecutive weeks during each calendar quarter. This is how it works: each family prays for one unchurched family per quarter. They get to know the family a little (possibly over dinner or coffee) and then invite that family to attend our church for three consecutive weeks. The church provides a $5 Subway gift card to members to help pay for their lunch so they can take the family out for lunch. (We've typically been able to secure the cards for a discount.) We saw our congregation triple in size in six months with this program (from 50 to 150 members)!

About . . . Tommy pastors Grace Family Church in Vinton, Virginia. www.GraceintheValley.com
Technology
Joseph Lai ('03, '04) says . . .
Edit audio files. Audacity can improve your sound quality (like your sermon recorded in an open area with lots of background noise.) And it is a free download! Go to this link to download this great software:
http://audacity.sourceforge.net

About . . . Joseph is a member of RMAI and serves as a chaplain in Pasadena, California.

Doug Mitchell ('95, '96) says . . .

Stop website attacks. One item we have found really useful for our church, especially if you have a robust website, is Securelive. It has stopped 234 attacks on our website since September. You can check them out at www.securelive.net.

About . . . Doug is pastor of Westchester Family Church in Mt. Kisco, New York. www.WestchesterFamilyChurch.org

Luke Hirschman ('94, '95) says . . .
Use worship software. I have used many software options over the years to enhance and sometimes
replace our Worship Team on Sunday mornings and Wednesday evenings. This is particularly helpful when
one or more team members are absent, or when a small church has a limited number of people to draw
from or has no worship team. Currently I am using Ableton Live software. www.ableton.com

About . . . Luke is worship director at Victory Christian Center in Farmer City, Illinois.