Victor & Eunice Mwangi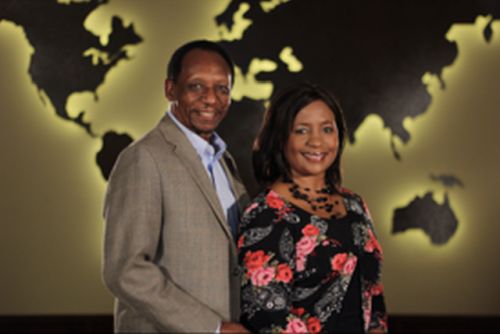 KENYA
After 20 years of living in the US and becoming naturalized citizens, Victor and Eunice Mwangi
left for Africa as missionaries, first to Benin City, Nigeria 1999-2001, and then to Kenya in 2002.
Victor and Eunice pioneered Father's House Family Church where they have been pastoring for 14 years.
They pioneered Father's House Bible Colleges and have graduated over 500 students in 11 years. In addition they also run a children's home (orphanage) for both boys and girls.
The Mwangis have pastoral oversite of over 53 pastors in Kenya, Rwanda, and Uganda.
Contact us:
www.fcfkenya.com
pastorvictorkm21@gmail.com