Kevin & Susan Fletcher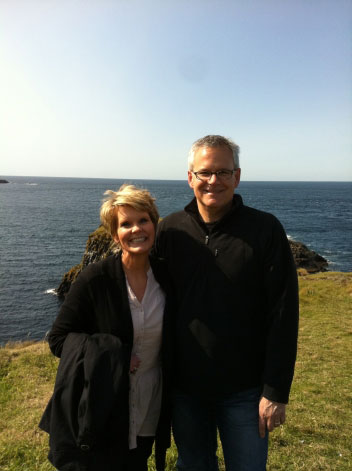 Living Word Global
UK and Ireland, Europe
Late August of 1979 found Kevin and Susan newly married and on their way to Rhema Bible Training Center, a decision that would change their lives forever. Upon graduation from RBTC in 1980, they moved to Minneapolis, Minnesota, where they became the first staff members for Pastors Mac and Lynne Hammond. For 22 years they faithfully served the Hammonds as Associates, pioneering many of the major areas of ministry in their church.
In 2003, Kevin and Susan moved to Arkansas to take over an existing church. In less than one year, they re-launched what is now Living Word River Valley. They established and built the church until turning over the senior pastorate to their daughter and son-in-law in 2010, to better position them for their next phase of ministry, as missionaries to the nations. Kevin and Susan remain the Founding Pastors of LWRV.
With over 30 years of ministry experience, the Fletchers now serve as the Directors of Rhema UK and Ireland and reside in Northern Ireland. Through Living Word Global, they travel extensively throughout the UK, Ireland, greater Europe, Africa and the USA teaching and preaching the Word of God. They are passionate to see Christians grow up spiritually so they can fulfill the Great Commission.
Email: kfletcher@rhemauk.com
Visit us at: www.rhemauk.com