David & Krista Stoltzfus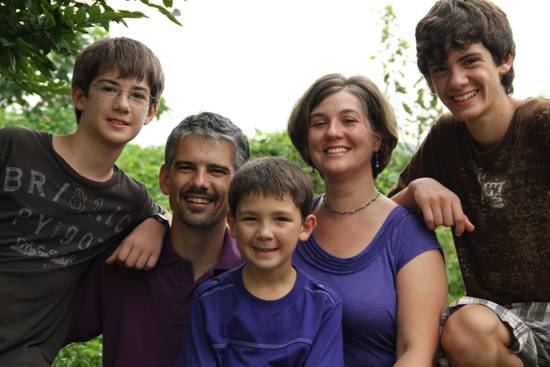 HONG KONG
David and Krista and their family moved to Hong Kong in 2009 to serve on the leadership team of Happy News Mission. Happy News Church is the focus and power base which all other ministries spring from.
The church is God's focus and Jesus will be exalted through His church. The love of Jesus is the foundation in everything they do. They are a church for those without a church. They see a church that will be a voice in Hong Kong and to the world, bringing the good news to people and nations that don't know Jesus and never heard of Him.
Several times a year, they gather pastors and leaders that God has connected to them from nearby nations in Asia to spend time with them, training them, imparting to them, and taking a "father's responsibility," which God has instructed them to do. Within the next year they plan to launch 'Happy News Training Center," to train leaders and equip people for their calling in life.
Prior to moving to Hong Kong, they served in the Philippines from 1999- 2009, assisting with the running of an orphanage, pioneering a church in Samar, and for the last four years in Alabang under the ministry of Pastor Paul Chase (New Life Christian Center) teaching in New Life School of Ministry, and travelling to satellite churches encouraging and teaching the churches in the way of Christ
Their vision and Heart:
"Be a part of bringing in the huge harvest of people by focusing on Christ. Through Him teaching the Word, building churches, developing leaders and stirring up a passion for God, life and people."
Website: www.hnchk.org
Email: dk_stoltzfus@yahoo.com