Charles & Ximena Dean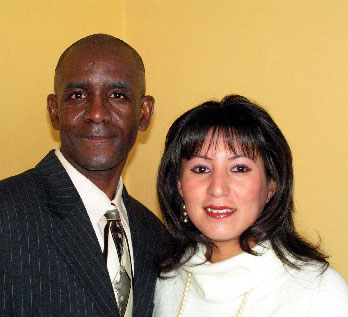 Charles Dean Ministries International, Inc.
Peru, South America
Charles is a '77 & '94 Rhema graduate. He is serving on the field in Arequipa, Peru, with his wife Ximena. Presently he is in the midst of his third trip to Arequipa where he has been serving since September 2000. For more than 10 years he was involved in overseeing the helps ministry in one of the largest churches in Arequipa, Peru. In 2009 they sensed a change in their ministry and along with traveling to churches doing seminars, they are in the process of starting several feeding programs, hosting medical missions and mission trips throughout the year, assisting in a monthly meeting for pastors and will also be teaching in a new bible school soon to be started in the city of Arequipa. Their heart is to help pastors to develop and equip their people to do the work of the ministry more effectively and run with the pastor's vision.
Email: CharlesDean@cdministriesintl.org or XimenaDean@cdministriesintl.org
Visit us at www.cdministriesintl.org